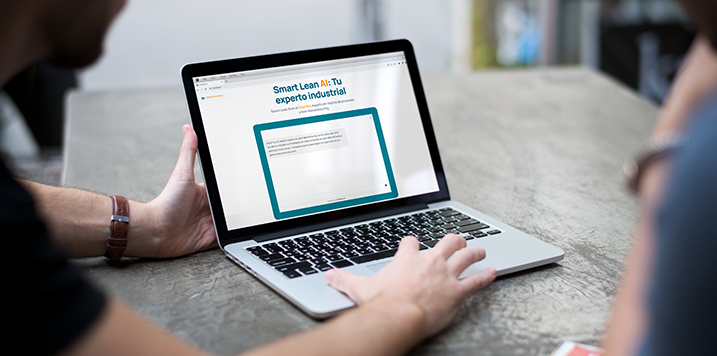 05 November, 2023
Smart Lean Solutions, the Pamplona-based digitalization startup, has launched an innovative chatbot called Smartlean.ai, designed to help companies in Lean Manufacturing processes and machine consignment management. This specialized chatbot employs artificial intelligence and the GPT 3.5 natural language model to provide accurate and useful answers to questions related to these specific fields.
Smartlean.ai stands out for its ability to understand natural language and learn continuously, allowing it to adapt to users' needs and provide solutions in real time. For those working in Lean Manufacturing, industrial management or machine consignment, this chatbot can be a valuable tool for improving efficiency and productivity, while providing a more personalized user experience.
Founded in 2019, Smart Lean Solutions designs and develops digitization solutions linked to the Lean Manufacturing management and production system. The startup's goal is to support companies in their digital transformation and process improvement by offering tools that streamline operations, enable more informed decision-making and promote efficiency.
Smartlean.ai represents a promising technological breakthrough that seeks to drive efficiency and productivity in industry, with an eye towards a more optimized and profitable future.