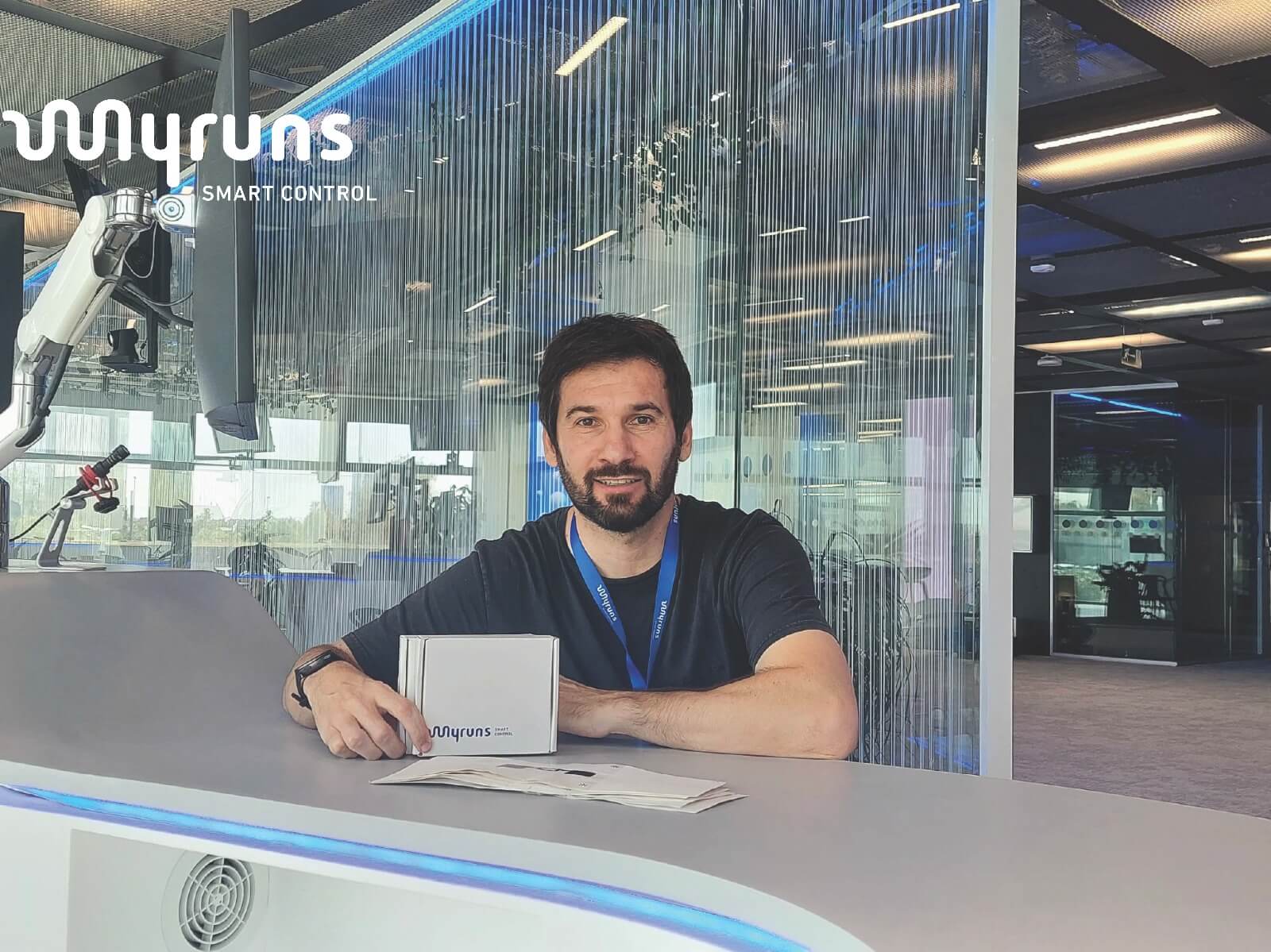 13 October, 2023
The Basque company will build a new conductive ink plant to develop metal-free RFID tags that will mark a turning point in the applications of this technology.
San Sebastian, October 13, 2023.
- Myruns Engineering Sports (MYRUNS), a Basque company led by Xabier García Roldán and based in the capital of Gipuzkoa, has closed an investment round of 7 million euros led by Aguila Capital, for the development of a cutting-edge technology in metal-free RFID (Radio Frequency Identification) smart labels.
Its main objective is to build the first production line of its technology for printing RFID smart labels in a new material that replaces traditional aluminum. This new compound achieves, without incorporating any metal particles, a conductivity that is 30% higher than that of aluminum, and extraordinary economic, technical and environmental results.
Its improvements will allow direct printing on all types of materials (paper, wet, pet, textile, etc.) with stable adhesion and without metal, a milestone that was unthinkable until now and which opens up an unknown range of new possibilities and commercial uses, such as, for example, in the food sector.
After almost seven years of research work by the team of doctors formed by Raúl Pérez Jiménez, Borja Fernández D'Arlas and Xabier García Roldán, in fields such as biotechnology, materials science and microelectronics, a unique discovery has been made that implies a revolution in RFID systems.
The new material is cost competitive, sustainable and biodegradable and has already aroused the interest of the main multinationals in the sector to access this new technology.
Xabier García Roldán, founder of the technology company, points out that "MYRUNS is going to be a benchmark in technology for product traceability and safety, as it eliminates economic and environmental barriers, is biodegradable and economical, and eliminates any dependence on raw materials". In addition, the Basque company has worked on the hardware and software ecosystem to enable its integral implementation in all projects.
All this could encourage the world's leading traceability companies to incorporate this new technology, so that RFID becomes a global reality in which a Spanish company and Spanish engineers play a key role.