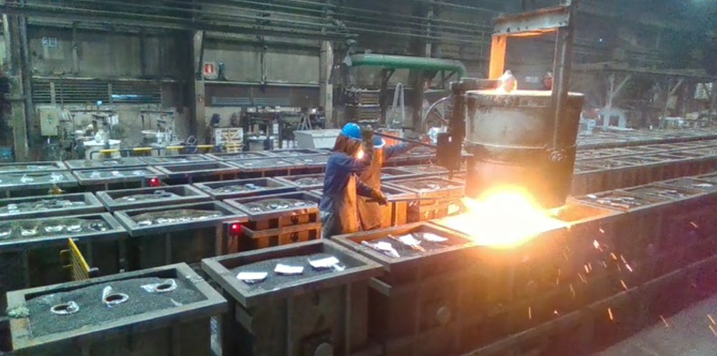 07 February, 2023
Fundición en Cáscara, S.A. MEIN, a company specialized in the casting of iron and steel pieces of high and low alloy, is immersed in a digital transformation process following its philosophy of continuous improvement. In the next few months, the first stage of this process will lead to the achievement of a complete and automated unitary traceability with its pieces, from the manufacturing phase of the mold, to the final shipment of the piece.
For this digitization process, it has the collaboration of NUAVIS Technology, an engineering specialized in the development of computer vision solutions for industry. NUAVIS coordinates all the stages of the digital transformation strategy, and it is deploying in the plant its asset monitoring system based on computer vision. This system allows all the pieces in production to be located, in real time and throughout the entire manufacturing process, without the need to use tracking labels that would quickly deteriorate due to the aggressiveness of the process and the environment.
The traceability project, whose conclusion is planned in the second half of 2023, will be the first step in a series of actions, such as the sensorization of the machinery or the precise control of the casting process through computer vision, which seeks to reinforce Fundición en Cáscara - MEIN in its current leadership position in the sector and the increase of its competitiveness.