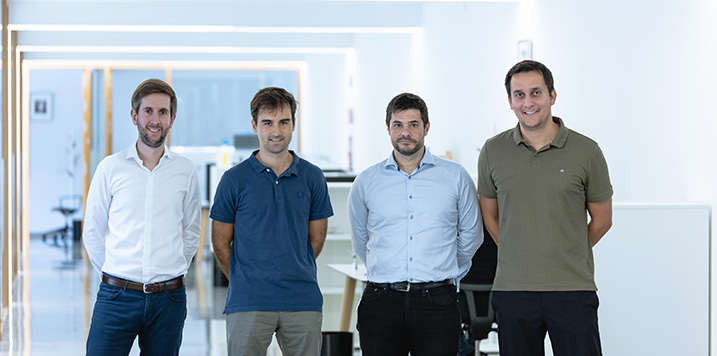 EIT Manufacturing, the largest innovation community in Europe's manufacturing industry has been supporting and advising Linq for over a year now and has decided to make a financial commitment to the startup with a round of investment worth 1.24 million euros to enable it to fund its growth and internationalisation process.
The initiative of the startup Linq emerged from the work of four young entrepreneurs who decided to embark on the venture together. Scarcely four years later, they set themselves the challenge to develop non-destructive solutions to optimise production processes.
The Basque startup, located in San Sebastian, specialises in non-destructive electromagnetic methods (NDT) for inspecting quality control in manufacturing processes, building machines that provide real-time information on quality inspections of ferromagnetic parts.
At present, the majority of the processes used to verify the mechanical properties of metal parts are conducted using destructive techniques, which increases the environmental impact, costs and time, and reduces reliability in terms of quality control. The technology of the Basque startup enables the amount of parts that are scrapped when conventional destructive methods are used to be reduced, minimising costs by detecting deviations in the process earlier and increasing productivity thanks to the speed of inspection cycles.
The European Innovation and Technology Institute (EIT) is European Union organisation that brings together startups, SMEs and innovative European corporations from the manufacturing sector to promote joint commercial activities. Through specific programmes, EIT Manufacturing supports startups by providing different services, such as access to customers, funding and advice.
The round of investment has been led by the fund UN I+D+i Technology Transfer, managed by Clave Mayor and focused on the transfer of technology, and it is subscribed by the funds CDTI Innvierte, Radar Ventures and EIT Manufacturing. The capital investment will enable the business to accelerate the launch of its products onto the market and expand internationally, given the global nature of the company.