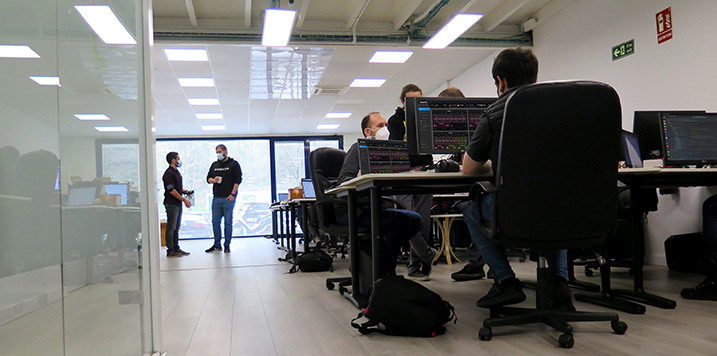 Diversius, a technological consultant that deals with the industrial digitalisation and data management process, has developed the Atlantis platform, a technological system that not only supports the digitalisation of procedures, but also enables decisions to be made about the company's production process thanks to Machine Learning and Deep Learning techniques.
One of the specialities of this Gipuzkoa-based startup is the development of in-house applications to aid in the digitalisation of companies with the aim of improving their competitiveness. Hence, it has launched its Atlantis platform, a versatile tool that can be custom-adapted to each company and any production process.
The functionalities of Atlantis enable data gathering, machine to machine communication, visualisation of data in real time, remote access to the platform, prediction, equipment management and reporting.
The industrial companies that have already embraced the platform include manufacturers aiming to incorporate quick and simple data monitoring into their products and, in addition to these, businesses seeking to digitalise production plants in a way that enables in-depth production monitoring by gathering real data.
About Diversius
Throughout its trajectory since 2010, Diversius has been continuously evolving and overcoming setbacks to position itself as one of the benchmark companies in software development in Gipuzkoa.
It currently has two business lines. On the one hand, Atlantis, the creation of an own-brand product for optimising the gathering, viewing and analysis of data, and, on the other hand, doing development for third parties, i.e. transferring the knowledge acquired in the different projects among a host of different companies.
The company, located in Errentería, employs a staff of 40 professionals with a high standard of knowledge in the digital realm. Last year, Diversius recorded a turnover of 1.2 million euros and the forecast for 2022 is in the 2 million euro range, with the goal set to record over 5 million euros by 2025.