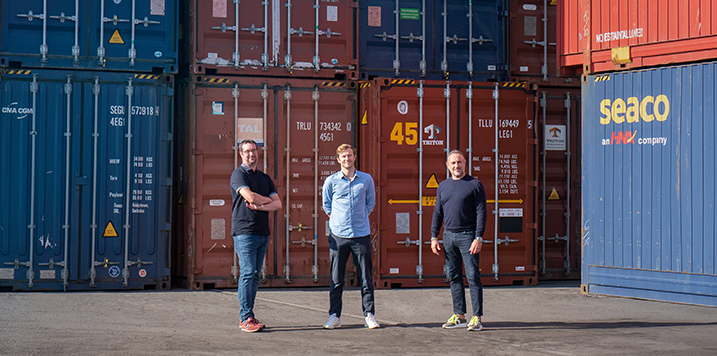 17 November, 2022
The Barcelona-based startup specialising in artificial vision has closed a round of financing worth 2.5 million euros which will be invested in expanding its presence in Spain, Europe and Latin America.
The participants in this round of financing are Tech Transfer Agrifood (TTAF), managed by the venture capital management firm Clave Mayor Capital, as well as Decelera Ventures, a fund linked to Decelera Menorca, the public fund of Puertos del Estado 4.0, the CDTI and several private investors. The process has been legally overseen by DWF-Rousaud Costas Duran.
Allread was founded in 2019 by Miguel Silva-Constenla, Adriaan Landman and Marçal Rossinyoly and is currently supported by a 26-person team. Based on a technology developed and transferred by the Computer Vision Centre at UAB (Autonomous University of Barcelona) through the Collider programme of Mobile World Capital Barcelona, AllRead has developed a plug-and-play software for detecting and identifying assets in the supply chain.
According to Miguel Silva-Constenla, CEO and co-founder of Allread, its mission is to transform the product into the best global benchmark in text, code and symbol recognition, with the aim of drastically reducing the initial investment needed by any port logistics company to correctly trace its assets.
Its first round of financing was raised in 2020 and led by an independent fund of GoHub Ventures with the additional participation of family offices and business angels from ESADE BAN, the Catalan Government through the ACCIÓ scheme, and the Spanish Ministry of Science and Innovation.
Allread offers a software that connects to any fixed, mobile or drone security camera to detect and identify assets circulating in the intermodal platform: goods containers, carriages, security seals, registration plates, hazardous materials labels, etc.
Adriaan Landman, COO and co-founder of the startup affirms that the software brings greater certainty to the existing standards in the industry, even in the most adverse conditions (high speed, difficult perspectives, dirt or partial obstruction) and extracts multiple different codes in the same image.